THIS IS A SAMPLE NAVIGATION.
STICKY NAVIGATION EFFECTS, AS WELL AS HOVER EFFECTS INCLUDING DROP DOWN FEATURES FOR SERVICES,
WILL BE ADDED ONCE THIS SITE IS MOVED OFF THE TEMPORARY STAGING SITE.
From concept to creation, we want to bring your vision to life!
Since we offer so many collateral branding options under one roof, our designers are trained to think about how your design project will look across multiple channels, not just on a screen. Come in and tell us your story and let's get started on your next project!
STYLE
From printed materials to logos and everything in between, we want you to look good on and off paper.
QUALITY
Our designers take pride in being the best with quality you can trust. Attention to detail is what we do best!
CREATIVITY
Do you have an idea you need help bringing to life? Our team of designers want to help perfect your vision from start to finish.
Excepteur sint occaecat cupidatat non proident, sunt in culpa qui officia deserunt mollit laborum. Sed ut perspiciatis unde omnis.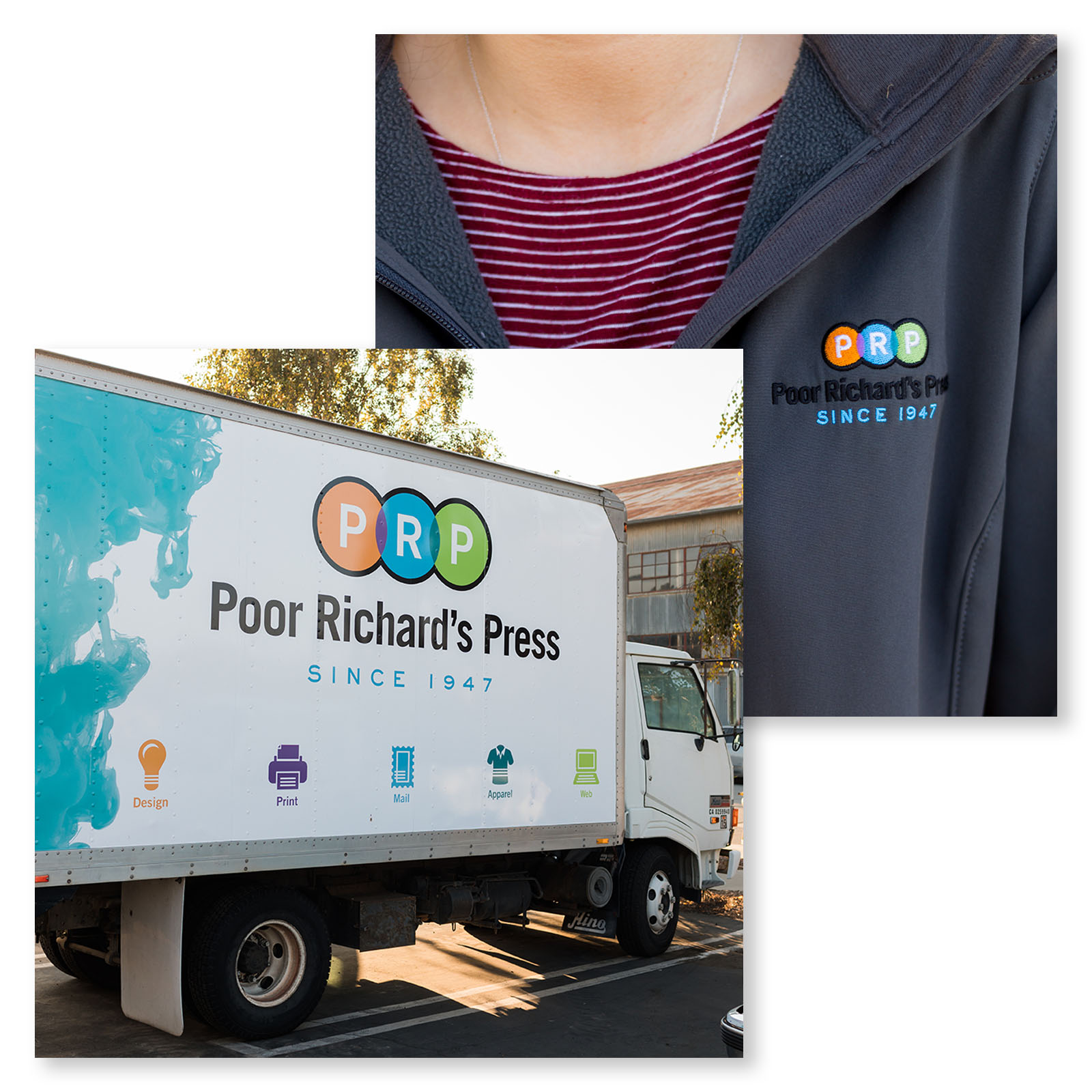 From our embroidery capabilities to screen-printing options and company swag, we want to help your brand communicate off the page. From branding your team, company, and marketing message, we are here to help your message stand out.
Let's Start Something new

Say Hello!
Click, call, or email us to see what it means to be more than an idea.
LET'S CONNECT
Subscribe to our monthly newsletter to be the first to hear about our special promotions!
Poor Richard's Press
2226 Beebee Street, San Luis Obispo , 93401 | (805) 543-6844 | info@prpco.com
Monday - Friday  8:00am - 5:00pm | Closed For Lunch 11:30am - 12:30pm