TAG ONE
TAG TWO
TAG THREE
As our embroidery services have continued to grow, we've noticed a lot of our clients have similar questions when they come in, so we have decided to compile a list of FAQ's that we think would help you!
Is there a minimum amount of items for an order?
Yes, our minimum for all orders is 6 items.
Do we have to purchase apparel through you or can we bring in our own?
You can bring in your own or order through us. We recommend that you bring them in before you place an order so we can look at the quality of the garment and if it is something we can embroider on. If you are bringing in personal items, please have them washed before bringing them in.
What kind of file does my logo or artwork need to be in?
Preferably high resolution PNG, JPEG, AI or vector files. This can be emailed or brought in on a flash drive.
How long will my order take?
Once the order is placed, we can create a digital proof and once everything is approved, the garments will be ordered (if there are garments to order). From the time we get the garments in our hands it's a 10 business day turn around. Depending on scheduling, an order could be finished earlier.
Where can we find items we want to order?
You can either come in and flip through our apparel catalogs, or take a look at our online catalogs here:
Do we have to pick up our order or can it be shipped/delivered?
You can do both! We do local delivery, as well as shipping services.
How many places on a garment or item can we embroider?
It is all dependent on what type of garment is going to be embroidered.
Hats – up to 4 locations.
Visors – up to 4 locations, depending on the size of the logo.
Shirts – recommended only 1 location.
Jackets and vests – up to 2 or 3 locations.
*We try to keep embroidered logos to 2 ½" to 3" max.
What is the cost of embroidery?
Pricing of your order depends on the stitch count of artwork/logo/text. Depending on the logo, if there are satin stitches, complex fills, etc… If the logo is too complicated, the stitch count could be higher. If it's text, the stitch count could be relatively low.
We hope this list will help answer some questions you might have. Come stop by and chat, or give our Apparel Specialist, Kaylee, a call at 805.543.6844.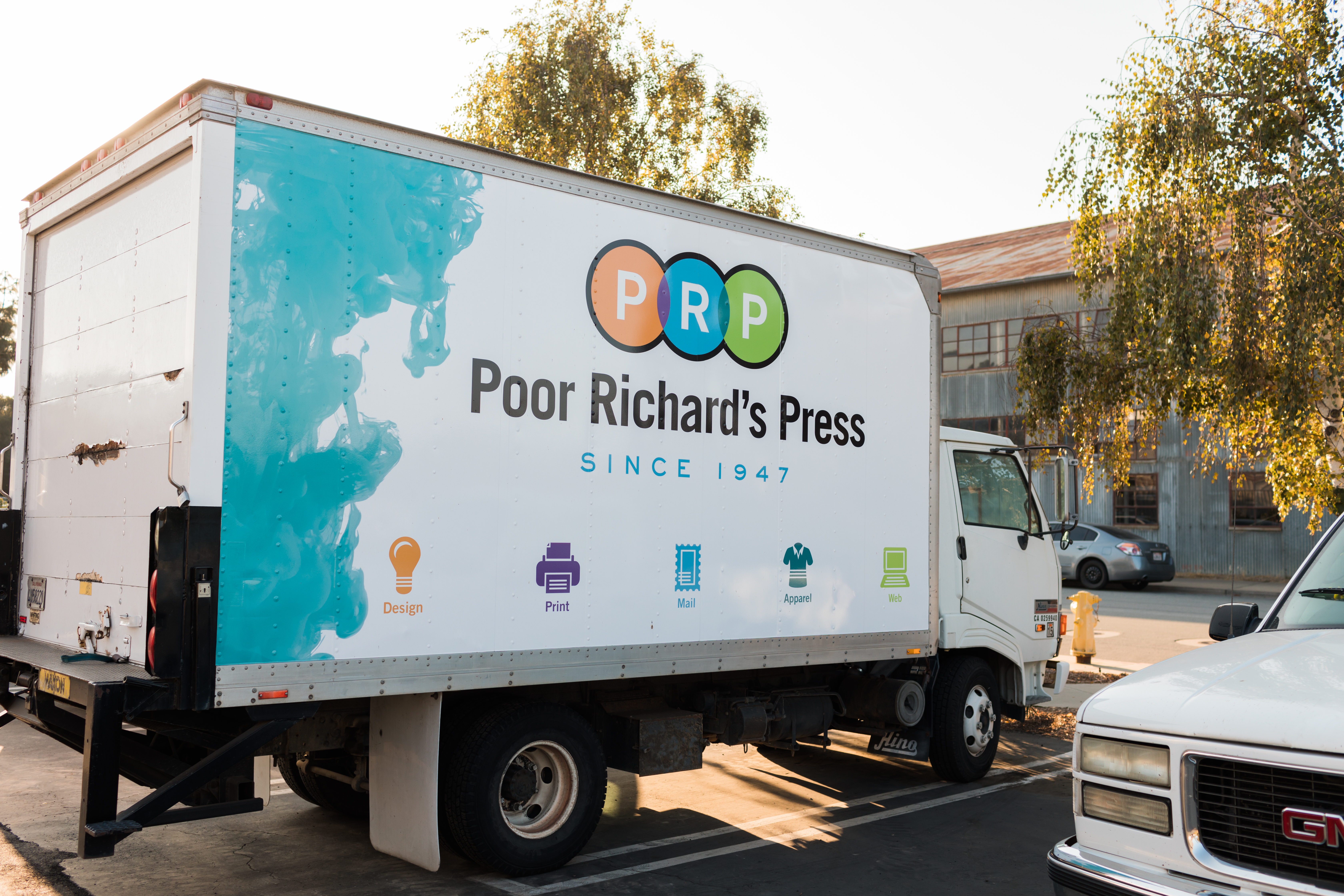 Blog post about upcoming PRPCo stuff